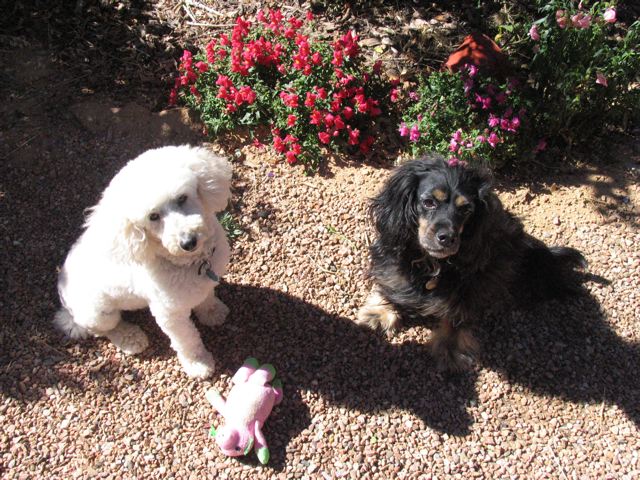 Location: Our home is in Eldorado, a beautiful development 15 to 20 minutes from downtown Santa Fe just off of I-25.
Fee: Overnight is $40.00 for 24 hours. Hourly rate is $4.00/hr.  Pick-ups after 24 hours will be charged the additional hourly rate.  We accept cash and checks.
We board small breeds only, up to about 22 lbs.
What to Bring: You need to bring your dog's food, dish, leash and bed favorite toy, feeding instructions, your away contact information and that of your veterinarian. Verification that your pet is up to date on his or her shots is required. Please be sure that your dog's collar is adjusted so that it will not slip off while on the leash. This is very important!
Suggestions: Whenever possible I recommend that you and your dog pay a visit to our home prior to their stay. Your pet will feel more secure when you leave and you will have reassured yourself that he or she will be safe and well cared for in your absence.